I have this brand new PWM Solar Controller for sale at a heavily discounted price.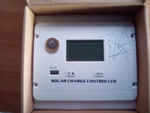 This design is, as far as I am aware, unique to the UK Market as it gives you a flush installation of the controller rather than having a big lump stuck on the wall
This can allow for potentially a much neater install depending on your layout.
Here is a side view showing how it would sit in a panel cutout and the rear view of the controller (the Pound coin is to show the size)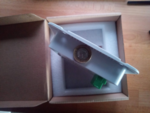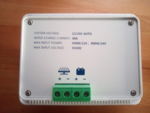 As the specs note on the back of the unit, it is good for upto 450W of Solar Panels (configured in Parallel if multiple panels) on a 12V system or 900W on a 24V system
The usual price of this 30A Flush Mount Unit will be £65 +P&P.
I am asking just £35 including UK postage, however there is an additional price .... I would like a "user report" once it has been installed for a while before I bring a batch in for the new "Solar Season".
I only have the one unit available, so first-come, first-serve if more than one person interested.
Cheers