Christmas Meet 28th November - 3rd December 2019
When is the meet?
Thurs 28th November - Tuesday 3rd December 2019
We can arrive early just let them know in the booking desk,
Venue
We are having a meet at the Green Frog in Moffat postcode DG 10 9QL
Cost
We need a minimum of 20 vans for the prices below, if we have less than 20 vans then it will cost £7.50 a night.
Charges will be £5.50 per van per night without power.
Electric hookups are an extra £4.50 but are limited, members who rely on power for medical reasons will get priority.
I will be getting the restaurant as per previous for Friday, Saturday and Sunday evenings at a price of £5 per van.
Sunday evening will be an informal get together total chill out and relax night nothing planned but good time
What's On?
If you bring nibbles you eat and what you want to drink with you.
We can put all nibbles on middle tables as we have done previously as it's been a great success.
Will try and organise another quiz for saturday night. Prizes will be available, maybe a raffle (winner gets the prize?)
At our last meet here we had a raffle which was a huge success,I am prepared to do the same again ,This is by popular demand,Donations of prizes made this the success it was so if you fancy doing the same again we can
THIS IS A LAYOUT OF THE EHU POINTS ALLOCATED TO MEDICALLY REQUired etc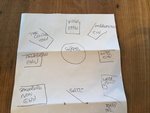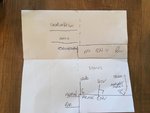 Last edited: