Another one of my hobbies is making wood burning stoves from all manner of vessels. This is my attempt at a double burning wood burner stove.
The first picture shows the completed fire which consists of one gas bottle slotted inside another with numerous air holes drilled in the sides.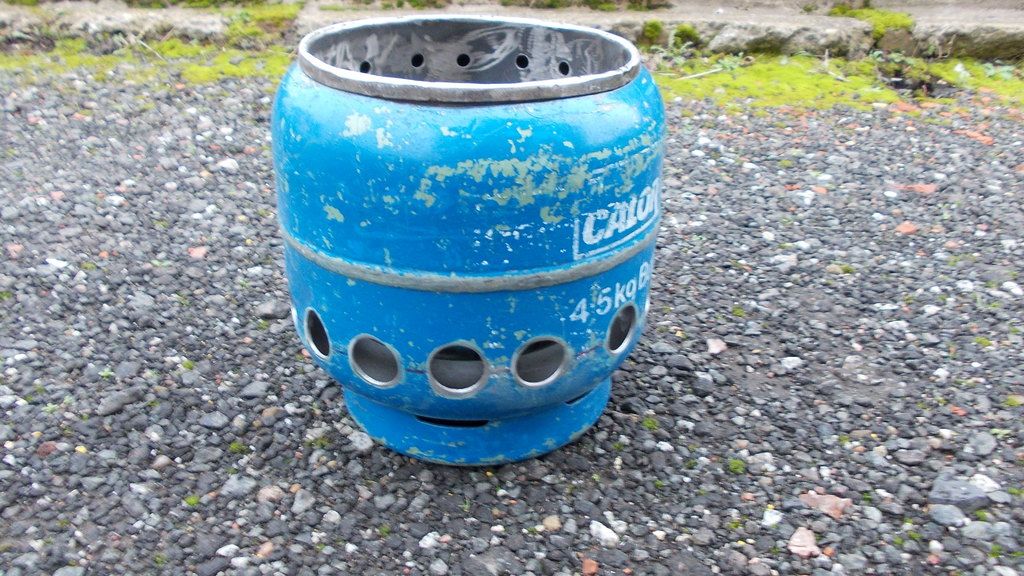 The finished job.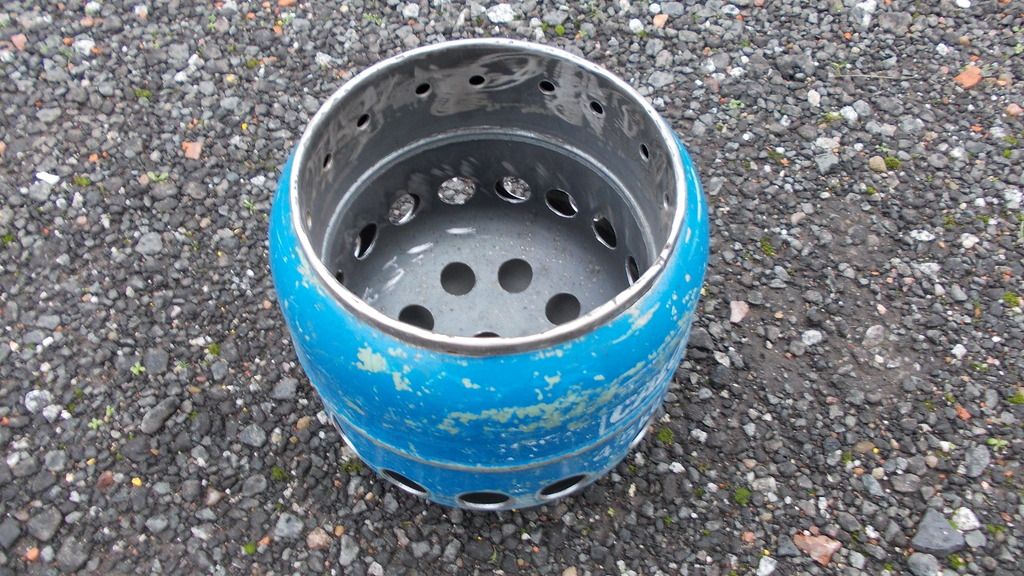 Showing the air holes.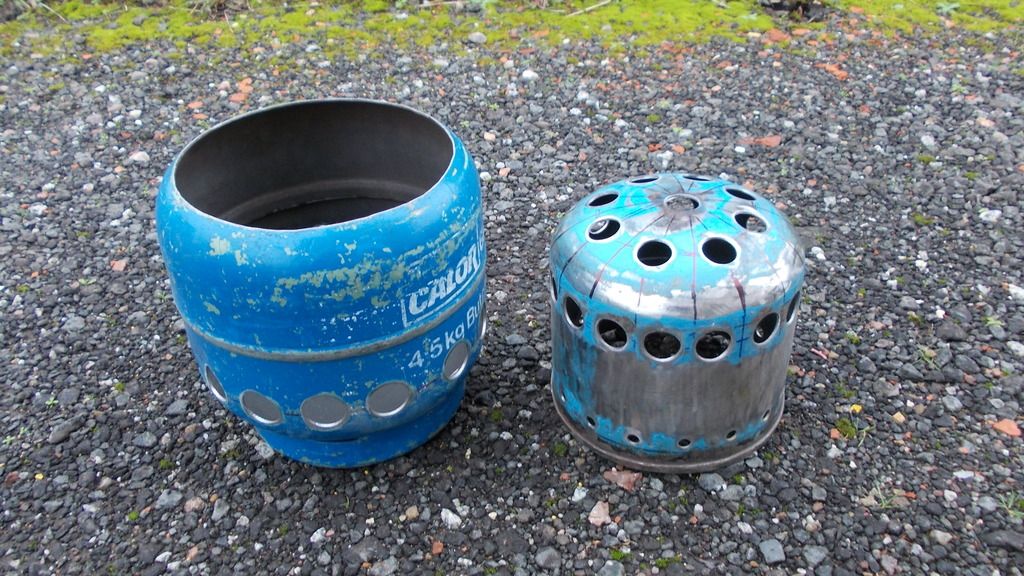 Internal taken out, note the ring welded round the top of the upside down internal; this is to stop it dropping completely through.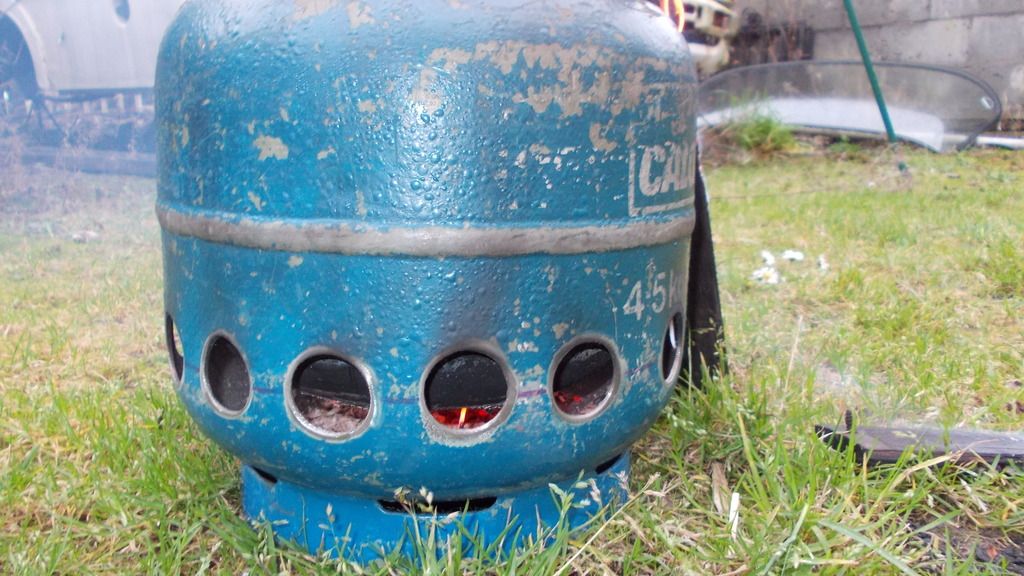 This shows the air space between the two bottles.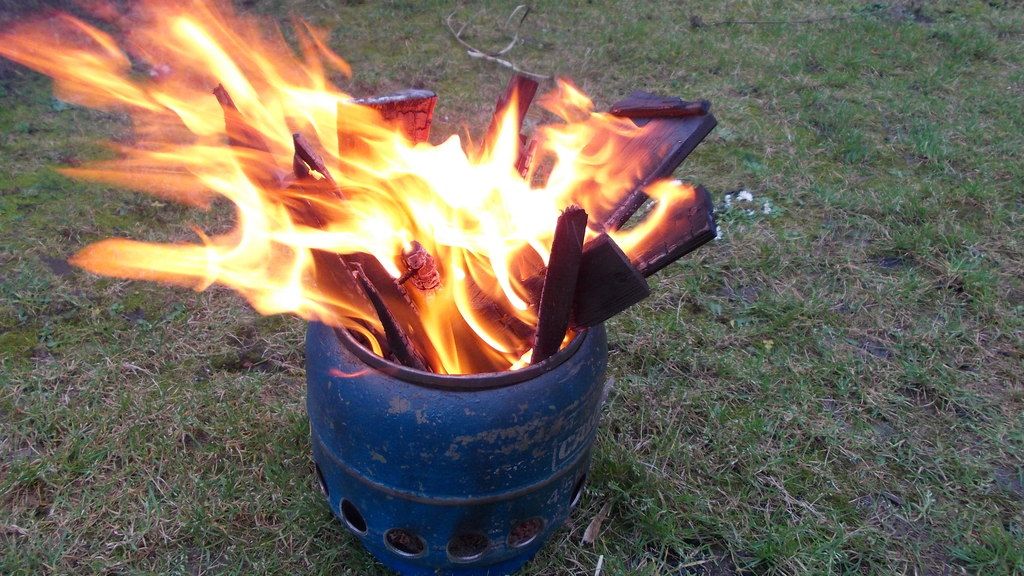 In action.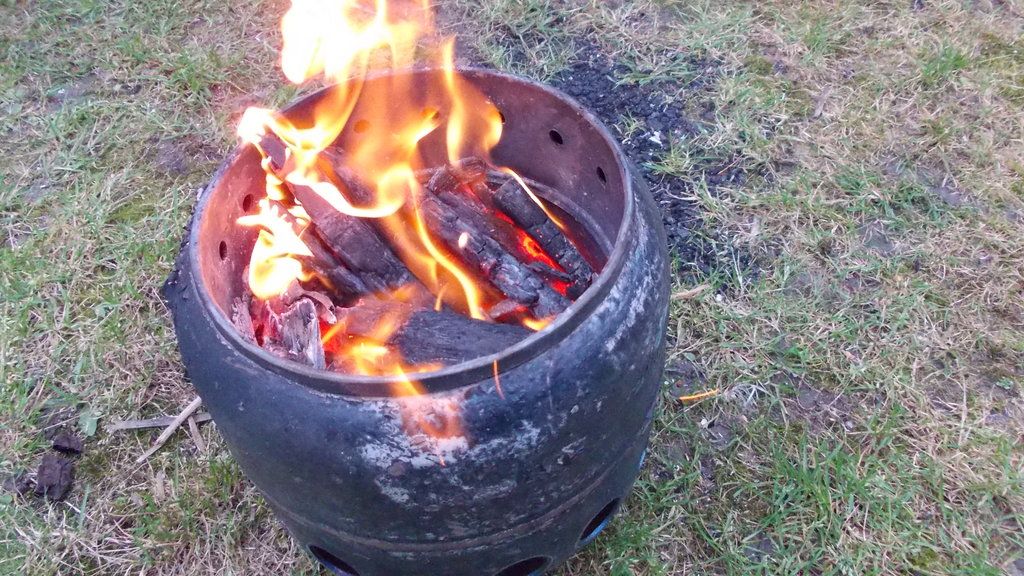 The fire is dying down but, if you look carefully, you can see the flames are reignited by the air coming through the small holes at the top.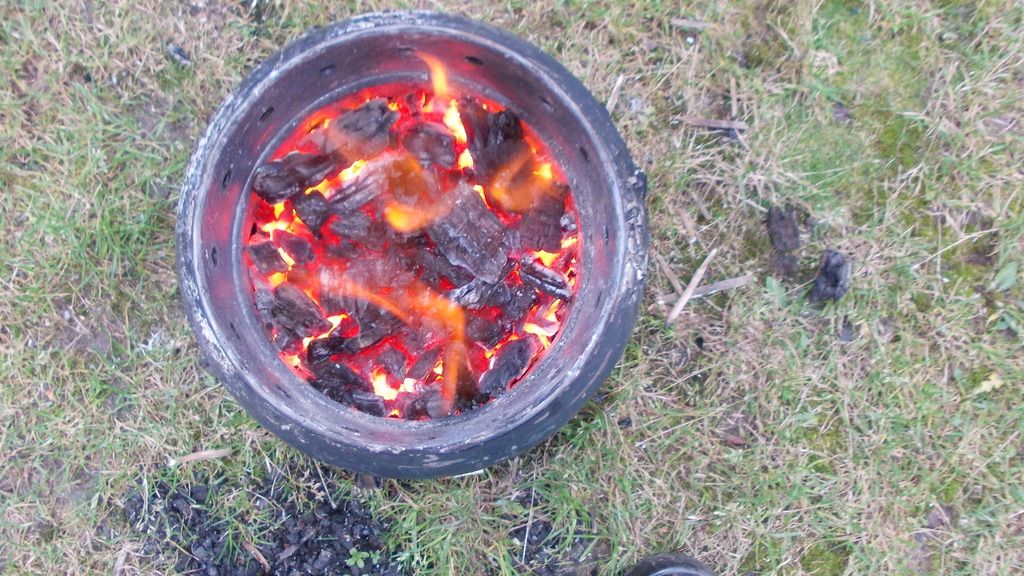 Fire is burning down, only leaving red embers.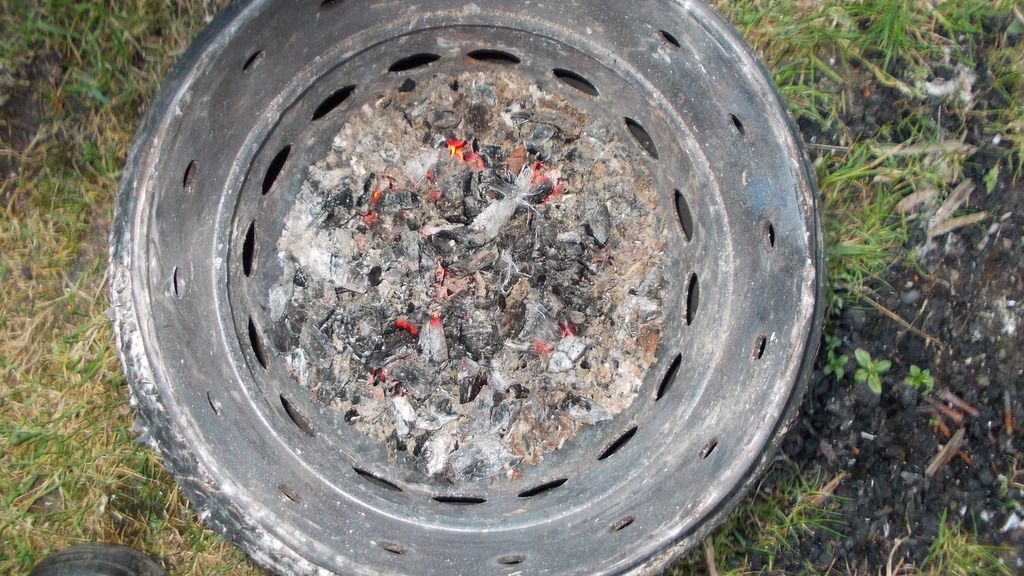 Very little remains of the burnt wood; ideal for cleaning up.
Rae