Found water on the floor of the motorhome today. Eventually traced it to the bottom of the bathroom mixer tap.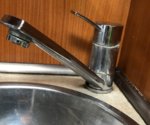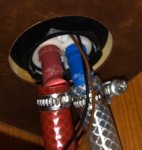 The drip seems to be coming from the bottom of the tap body. From the photo it looks like the blue pipe is perhaps lower than the red. ?
Anyone with any advice/experience, is it a new tap ?
Paul