Well, my Windows 10 installation crapped out on Monday for some reason and the auto-repair option didn't work. And seeing as I really was disliking how Windows 10 was going and the inability to stop updates (and likely an update that screwed it up as well!), I decided not to waste any time or effort to try and fix it, so booted up with Windows 7, copied all data on the Win10 and Win7 partitions onto the second drive and install a new install of Win 7 and a new install of Linux (!) on the main drive.
So a bit of Computer Porn for TrevSkoda ....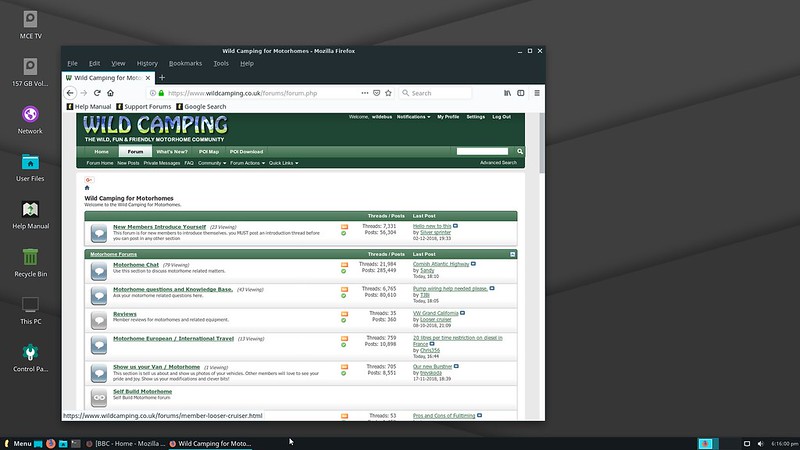 LINUX
by
David
, on Flickr
Have to say Linux still has a hell of a long way to go in terms of ease of user installation and Windows is way way better in that respect. A person who is new to computers or even has used them for many years but never installed or tweaked an OS really would wonder what on earth the prompts mean for the installation. (and I decided to use Linux Lite, which is supposed the best for someone who has never touched Linux or not for many years - which could be me, as the last time was in the previous millennium).
So anyway ... Linux Installed ... Trev - any suggestions for good programs to install?
In Windows I use MS Office; Paint.net for simple picture editing - alternatives for those?
Printing & Scanning on Epson Printer; Label Printing on Brother QL-570 and Web Browsing. Drivers and Apps for those?
I also use MS Visio, which I understand will run on a Virtual Machine running MS Windows - any good VM S/W you would suggest?
will be playing around with this a but now (only been installed for an hour or so)