Yesterday 1 year ago was the day we went to look at what is now "Monty the Motorhome", and Tomorrow one year ago was the day the [private] owner drove him over to us, parked him on the Driveway, did a handover and then interrogated me to make sure I was listening to him so I would know how to look after his baby (which he bought brand new over 12 years earlier).
Having bought the Motorhome during the Covid Pandemic time, opportunities to go away had been limited and this week is the start of the longest trip away
Thursday was the drive down from Scotland to a little pub in Worthington, staying over in the car park and totally failing in the Pub Quiz (normally am ok at that, but too many football focused questions
)
Not the most exciting of views, but beats looking at roads and buildings on a free overnighter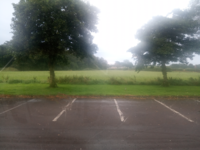 Friday morning trip to Salford to visit Ablemail (makers of B2B Chargers, etc) to have a bit of a blether with them on general stuff. Got some new tooling installed there which looks funky and hoping to be able to use to get some custom stuff made
Then in the afternoon, down the M6 to the Three Counties Showground in Malvern to the Busfest event.
This is very much a VW festival, so the Ducato was a mite out of place, shall we say
A little bit surrounded in my camping pitch.... spot a theme here?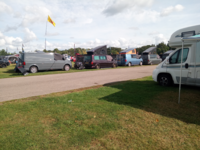 Even though I was in a Ducato, I still got in the T4 Forum section though and met a few people who I have seen and spoken to over the years, which was nice.
Next stop will be Stratford-on-Avon way, in time for the Overland show next weekend before heading further south.
Oh, and if anyone fancies a VW Campervan, quite a few for sale at Busfest.
Here is a an example of quite a nice little campervan. See if anyone can guess the price .... it is a VW T6 SWB 'Highline' Transporter on a 20 plate, 2L Diesel 150BHP engine with Auto Transmission. How much would you say?