I have PWM controller like this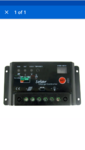 And although it appears to work ok I keep seeing recommendations for MPPT controllers so I am considering an upgrade but subject to cost. Some of the prices I see mentioned scare me.
EBay has this for not much but is it any good? Is it actually a MPPT?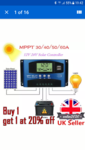 Answers on the back of a tenner please.
K