For whatever reason my Heki 3 Plus developed a crack in the upper frame and the whole thing had to be replaced at an eye watering cost. Both the clear dome and lower internal frame containing the fly screen and blind are in superb condition so I am trying to recover a bit of money by selling them.
The Dometic Seitz Heki 3/4 Plus basically comes in three parts which folks on here will probably already know especially if you have had to replace one.
Lower inner frame
Upper outer frame
Clear acrylic dome
This listing is for the clear acrylic dome which is in excellent condition, it is scratch free and the integrity of double glazing is perfectly intact. I've tried to take detailed photographs but the fact that it is clear and reflects doesn't help other than show the roof in our conservatory.
Price £135.00
To purchase new this item new would cost in excess of £450.00 + delivery so I hope I'm not being too greedy
See this link for details
https://www.leisureshopdirect.com/v...us-glazing-panel-acrylic-dome-without-fixings
What you see in the pictures is exactly what you get.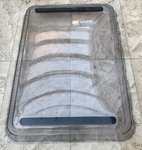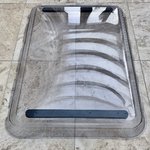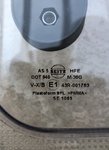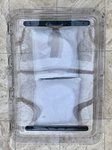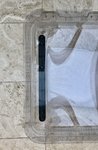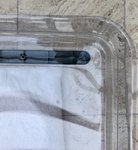 Ideally it's cash on collection but if distance proved to be a big issue I would be willing to pack and dispatch by courier although this is not ideal as it is a big item and will need me protecting it well in some sort of crate prior to dispatch. I would have to work out a price with a courier if this was necessary. Alternatively I would be willing to drive and meet the buyer halfway for fuel cost if distance proved difficult; at say 15 pence per mile i.e. if I had to make a return trip of say 200 miles cost would be £30.00