Today I got out of bed feeling a bit down miserable another weekend lost and my post on the who's awake reflects this a little so I dragged myself out of my pit showered and dressed yes no PJs today need to drag myself up. Just doing a coffee and I knock on the door so my head does that quick mind check have I ordered off eBay / Amazon no wonder who it is then as visitors are sparse these days a man stood there with a big pink box so again head does the what have I ordered that could be that shape nothing comes to mind as the man puts it on the floor bay my door and walk away.
Well talk about lifting my spirits it did just that, on these forums and Facebook people band around the phrase thinking of you some are genuine some are just that a phrase with no meaning or sentiment behind it, then someone does something that cheers you up no end so big thank you to Linda and Lee
just what I needed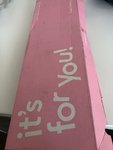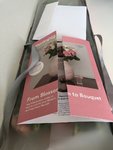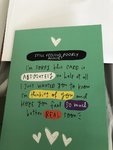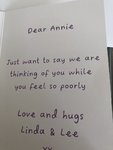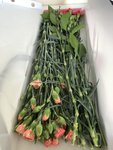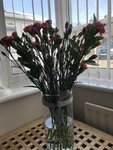 I cannot remember the last time I had flowers delivered to my door.