As many of you know, our boy - Tommy has duchenne muscular dystrophy. It's a muscle wasting condition, and he's got to the point where he was really struggling with the steps into our sprinter. So, we've bought something a little bigger with a wheelchair lift....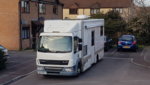 It was a mobile youth centre, I've kept the lounge area that was fitted and the kitchen sink. For the rest, I've been busy! It already had 2 erberspachers and a massive generator off of the main diesel tank, but no leisure batteries and mostly 240v lighting.
Here is how it sits now, but I've still got plenty to do!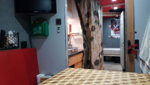 This is from our bed/lounge. Sliding door to kitchen, then door to bathroom, then door to Tommy's room. Looking the other way: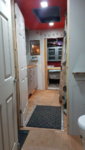 Tommy's room: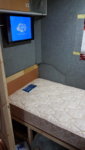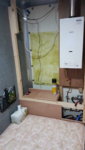 In process of fitting the boiler for on-demand hot water. That will be one cupboard, and a wardrobe for his crap on the left.
More to follow...