Hi all, as most of you know janet and I full time in a 10 mtr motorhome, this thread is to share with you our views,
And help people that are at home stir crazy just waiting to get out in the van. The views will be good, bad, & ugly. we try to park somewhere picturesque but if needs must we will park in industrial estates or lay-bys
please feel free to post your park up views, more the merrier ?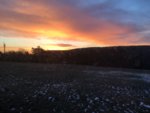 Last edited: