I thought I would post a little comparision to show the difference in the solar harvesting that can be expected at different times of year. My vehicle hasn't changed in terms of Batteries and Solar Panels (440Ah/400W) and the vehicle would have been parked in exactly the same place give or take a foot or so. (My parking location is not that good for solar, but that is true of the Summer as well as the Winter).
These charts show a seven day period of Solar Harvesting (Orange) and Consumption (Pink)
(the blue line shows the daily average battery SOC and the shading is the upper and lower SOC for the day)
So this month of November: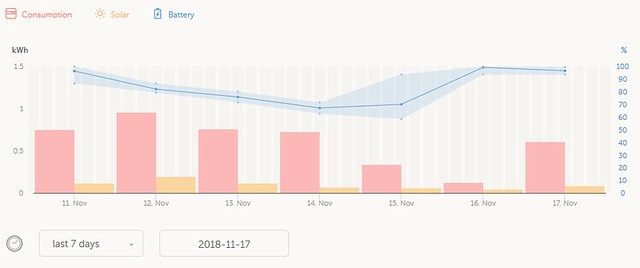 WinterSolar
by
David
, on Flickr
So in the week above the peak harvest provided about 16.5Ah for the entire day
Going back to July we see this chart: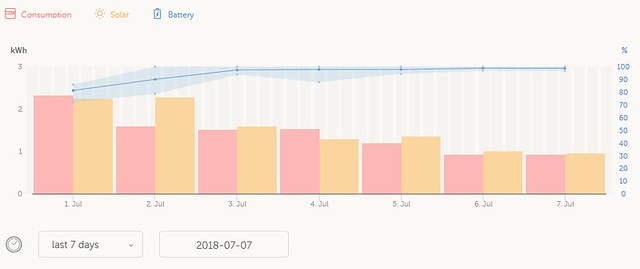 SummerSolar
by
David
, on Flickr
The first 2 days we are getting in excess of 180Ah each day, and the only reason the other days have dropped is the batteries are already full by around midday so the solar harvesting will just be covering consumption demands and any excess wasted.
So a pretty dramatic difference between the two months there, with November being just 10% of the performance of July! Different areas of the country will be a bit different of course, and especially if in Southern Europe, but I think it shows attempting to rely on Solar in the winter is a tough ask.