Albuquerque ,New Mexico 8 November
All quite last night,no security.
One hour drive and we arrived in Santa Fe.A shock to be told by a parking attendant the cost for the day was 50 dollars ! or 35 for four hours.
I gave him my east London reply and drove out.
At the visitor centre we parked for free.
A nice small city more like a town .The State Capitol building is fairly new in a circular shape holding an extensive art collection throughout its three floors.The Bison,look carefully at what it's made from.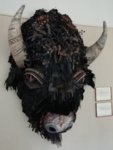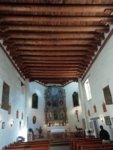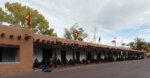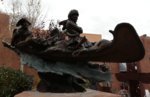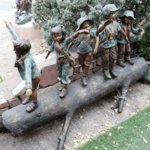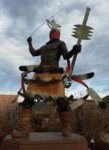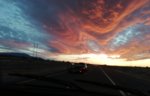 Then a short walk in to the main plaza and visiting the oldest church in the USA.The San Miguel Mission was built in 1610 so older than our St Paul's in London,who would have thought it.The small house next door makes the same claim of oldest in the country.A well known building in the plaza itself called the Governors Palace,you guessed it, claims to be the oldest public used building in the country.
The St Francis Cathedral let's the side down being less than 200 years old.
Another warm,blue sky day for our exploration finishing with a one hour drive to Sam's Club in Albuquerque by sunset.