[FULL]
Please go to Camps info/chat thread for further updates



Hereford will be our first camp of the year. Because of the present situation, we are running it as a campsite and therefore more stringent rules will have to be applied. We all have the responsibility to follow these rules, for our own safety and that of others, as well as to respect...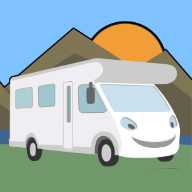 motorhomer.com
This will be the first campsite we operate in 2021 so welcome to a new year of camping with Motorhomer.
The campsite will follow the usual format:
Dates and price

It will run from midday on Thursday 29th April until midday Tuesday 4th May.
£10 per night.
Pitches
We have both of the camping fields which are all grass pitches.
The pitches will be marked and you will be required park in a certain orientation to keep the equal spacing between vehicles.
Freshwater, black water disposal, rubbish disposal are available; greywater can be released on the grass.
Generators may be used as per our rules, if you intend to use one please inform a steward on arrival.
There is no electric hook up.
How to pay
On arrival please have the correct money in an envelope with your username, the number of nights and your registration number on the front of the envelope,
Food
Motorhomer is not organising any food.
The Rowing Club will be providing food and will be advertising what's available, you need to book and pay them if you would like it.
The Venue Coordinates
Hereford Rowing Club
37 Greyfriars Avenue
Hereford
HR4 0BE
52.051847, -2.722726
Number of pitches 100
Important message from Philip Tomlinson
We are doing our best to give members an opportunity to spend the bank holiday weekend away in their motorhomes. This is
NOT
a rally, meet or gathering. No community activity is allowed. The Government has announced that not before the 12th April
"Self-contained accommodation such as campsites and holiday lets, where indoor facilities are not shared with other households, can also reopen."
It also states that from 29th March
"outdoor gatherings (including in private gardens) of either 6 people (the Rule of 6) or 2 households will also be allowed, making it easier for friends and families to meet outside."
Government COVID rules must be followed at all times
. Breaking or trying to bend the rules will not be tolerated. If you do not feel that you can adhere to the rules then please cancel your booking and attend a different camp once the rules are relaxed. I am not going to risk our ability to host future camps because members don't want to follow the rules. To be clear, if you break the rules you may be asked to leave the site, be banned from Motorhomer and if necessary be reported to the Police.
Last edited by a moderator: