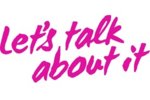 This week is national organ transplant awareness week. The aim being to encourage discussion about organ transplantation.
The law in England is due to change next year to "Assumed Consent". Wales already has this in law.
To clarify, this means you are deemed to have given consent unless you opt out.
However it does NOT give automatic permission for your organs to be taken for transplant after your death.
It simply means the carrying of a donor card is redundant.
Your family will ALWAYS have the final say. Hence the need for promotion weeks like this.
Please, if you wish to donate your organs after death, have the discussion with your family. Make them aware of your wishes.
I was lucky enough to receive a much needed kidney last year because a complete stranger had the discussion with family.
Many others are still waiting.