Whitwell and Reepham meet
We are holding a meet to coincide with the stations 1940's weekend.
The fee is £6 per unit per night.
The meet runs for five nights from 4th April 2019 until 9th April 2019
The campsite has water, elsan point and rubbish disposal.
The meet is limited to 40 motorhomes.
This meet is on a grass field and we cannot guarantee the weather. We will always make sure that you can park and that you do not get stuck. If you are unhappy with this please do not book a place.
Whitwell Station – Whitwell & Reepham Preservation Society
Campsite entrance is past the station entrance (on the right), then continue up the hill and take the first right down a narrow lane and then right again through the gates onto the camping field.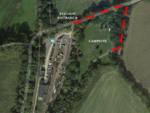 Here is what the lane entrance looks like.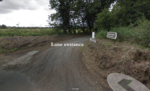 Last edited: